So, seen any good memes lately?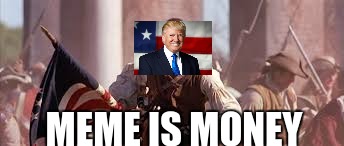 I made this one. Not so good, took about three minutes. Not really into it. A little tired. Memes get me in trouble too.
So I returned to Twitter, and now remember I think I got banned last time, but I'm not sure. I might have just deleted the app from my phone. It's addictive. I returned just to Trump's quotes, and no disappointments there. Trump pretty much runs Twitter. I am going to post again here tomorrow, and will try to do a better meme.